Hill House Chamber Players: March 5 (CANCELED)
Monday, February 26, 7:30PM
James J. Hill House
[two_thirds]
Hill House Chamber Players
**THE CONCERT ON MARCH 5TH HAS BEEN CANCELED DUE TO WEATHER CONDITIONS **

From our friends at Hill House: 
"MARCH 5 CONCERT CANCELLATION NOTICE:
Dear friends of the Hill House Chamber Players,
We regret to announce we will cancel our Monday March 5 concert due to worsening weather conditions. 
We are offering ticket holders three options:
1) exchange into either the May 7 or May 14 concert, via notification from Brown Paper Tickets, or by emailing us at [email protected] if you did not purchase through BPT
2) make the purchase amount a donation, do nothing
3) refund: If you purchased through Brown Paper Tickets you will receive an email from them with information for refund to your credit card.
If you purchased a single ticket for March 5 only by check or cash, please email [email protected].
Brown Paper Tickets will send notification to guests who purchased online with this information. If you are a Season Pass Holder planning to attend tonight, we offer an additional option: exchange into another Schubert Club concert of equal value. Simply call Schubert Club after Wed March 7 to arrange this.https://schubert.org/
Thank you for your patronage, we look forward to playing for you in May!"
2017-2018 SEASON "IN FLANDERS FIELDS", Music Prevails
The Hill House Chamber Players, musicians from the Minnesota Orchestra and University of Minnesota faculty, perform in the intimate space of the art gallery of the historic James J Hill House on Summit Ave in Saint Paul. The Hill House Chamber Players are Julie Ayer and Catherine Schubilske, violins; Thomas Turner, viola; Tanya Remenikova, cello; and Mary Jo Gothmann, piano.  
Join the group and guest artists in programs exploring music, poetry, and stories from the Great War as well as classic favorites for piano and strings by Beethoven and Brahms.
Admission includes an optional 6:45 pre-concert conversation with musicians and music blogger Emily Hogstad, intermission refreshments, and a post-performance tour of the magnificent Gilded Age mansion, home to one of St. Paul's most famous families.
FEBRUARY 26 and MARCH 5
Rontgen String Trio in D major, Opus 76 (1915) 
Hindemith Viola Sonata, Opus 11, #4
Granados Intermezzo from "Goyescas" for cello and piano (1911)
Beethoven Piano Trio in G Major, Opus 1, #2 
Program subject to change 
[divider line_type="Full Width Line" custom_height=""]
[/two_thirds]
[one_third_last]
[icon color="Accent-Color" animation_speed="Slow" size="small" icon_size="" animation_delay="" image="fa-facebook-official"] Like us on Facebook
[icon color="Accent-Color" size="small" image="icon-ticket"] Tickets
Season Flex Pass (any 3 concerts, advance reservations not needed) $60
Single tickets $23
Students $12
The James J Hill House is no longer handling reservations. All ticket purchases must be done online through Brown Paper Tickets. Walk ins are welcome, subject to seating availability.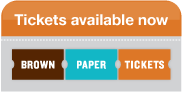 Purchase online at brownpapertickets.com
[icon color="Accent-Color" animation_speed="Slow" size="small" icon_size="" animation_delay="" image="fa-music"] Concert Details
All concerts are on Mondays, 7:30 pm, with general admission seating in the art gallery of the James J. Hill House, 240 Summit Ave, St Paul.
Complimentary coffee and mineral water are served at concerts, and house tours are available following each program.
The James J Hill House is wheelchair accessible with a ramp just past the main entrance and wheelchair accessible restroom on the lower level, with a restroom on the first floor for patrons with limited mobility
[icon color="Accent-Color" animation_speed="Slow" size="small" icon_size="" animation_delay="" image="fa-bookmark"] Acknowledgments
The series is co-sponsored by the Schubert Club and the Minnesota Historical Society.
This activity is made possible by the voters of Minnesota through a grant from the Metropolitan Regional Arts Council,
thanks to a legislative appropriation from the arts and cultural heritage fund.
[/one_third_last]