Hill House Chamber Players 
2019-2020 SEASON: "The Inspiration of Youth and Happy Birthday, Ludwig"
The Hill House Chamber Players, in their 35th season, co-sponsored by the Schubert Club and Minnesota Historical Society, presents 2019-2020 season. 
This season explores of the remarkable repertoire of well-known composers whose youthful compositions are not as familiar. The first set of concerts in October presents a piano quartet dedication from 16-year-old student Josef Suk to his teacher, Antonin Dvorak. In the May concerts you will hear a 16 year old Mahler quartet paired with a Schnittke piano quartet, based on a fragment of the Mahler. Also on this concert is a rarely played piano quartet of Beethoven, written at age 15. 250th celebration of Beethoven is recognized by playing his works, at various ages, in the 2020 concerts.
Admission includes a 7:00 pre-concert conversation with Emily Hogstad, intermission refreshments, and a post-concert tour of the magnificent Gilded Age mansion. All concerts are on back-to-back Monday & Tuesday evenings at 7:30 pm with general admission seating in the art gallery of the James J Hill House, 240 Summit Ave, St Paul. 
2019-2020 Dates
OCTOBER 21, 22, 2019
Hummel Piano Trio, Op 12
Suk Piano Quartet, No. 1, dedicated to his teacher Antonin Dvorak
Rebecca Clarke Lullaby and Grotesque for viola and cello
Antonin Dvorak Piano Quartet, Op 23 in D Major
MARCH 2, 3, 2020 
Guest artist, Timothy Zavidil, clarinet
Beethoven 7 Variations on a Theme from Mozart Magic Flute,
WoO46 for cello and piano
Mozart Trio KV498, Kegelstatt for piano, clarinet and viola
Bruch 8 pieces, Op 83 for clarinet, viola and piano
Beethoven Trio, Op 11, for piano, cello and clarinet
MAY 18, 19, 2020
Schmittke piano quartet, based on a fragment from Mahler quartet
Mahler piano quartet, written at age 16
Schumann Fantasy Pieces, Op 88, piano trio
Beethoven piano quartet, WoO36, #3 in C Major,written at age 15
All programs subject to change
About the Musicians
Julie Ayer, violin/viola, is one of the founding members of the Hill House Chamber Players. She was assistant principal second violin with the Minnesota Orchestra for 36 years. She studied violin with world renowned Josef Gingold at Indiana University where she earned a master's degree. Julie is the author of More than Meets the Ear: How Symphony Musicians Made Labor History, published in 2005, and since then has presented workshops to a variety of groups on the subject.
Cellist Tanya Remenikova has inspired critical acclaim during her 40 year international performing career. She studied with the legendary Mistislav Rostropovich at the Moscow Tchaikovsky Conservatoire. Currently Professor of cello and chamber music at the University of Minnesota, she is a recipient of the Master Teacher Studio Award from the Minnesota chapter of the American String Teachers Association.
Pianist Mary Jo Gothmann enjoys a varied career as a chamber musician, soloist, opera coach and organist. She performs frequently with the Minnesota Orchestra and Saint Paul Chamber Orchestra and has worked for the Metropolitan Opera, Santa Fe Opera, and Minnesota Opera companies. Mary Jo is a sought after chamber music partner, playing with the Chamber Music Society of Minnesota, Colonial Chamber Music Series, Bakken Trio, JOYA in Anoka and Lakes Area Music Festival.
Tom Turner is a violist of the Minnesota Orchestra and regularly appears as soloist with the orchestra. After graduating from the Curtis Institute of Music, he began his career in Germany as principal viola with the Varga Chamber Orchestra and Berlin Radio Symphony. He was the winner of a 2004-5 McKnight Fellowship. 
"excellent ensemble…luscious tone, flexible phrasing"
"attracting an ever-larger and ever-more-enthusiastic audience" 
-Star Tribune
Tickets
Single tickets $23
Students $12
Schubert Club does not manage ticketing for the Hill House Chamber Players. Per request of the Hill House Chamber Players, all ticket purchases must be done online through Brown Paper Tickets. Walk ins are welcome, subject to seating availability. Tickets are now available for the 2019-2020 season. 
Schubert Club exchanges are not available for the Hill House Chamber Players.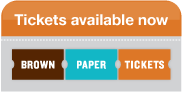 Purchase online at brownpapertickets.com
For help with online ticket purchases please call the Brown Paper Ticket helpline listed on their website. For other inquiries, messages for the Hill House Chamber Players may be left at 651-237-2169 and calls will be returned as soon as they are able.
Concert Details
All concerts are on back-to-back Monday & Tuesday evenings at 7:30 pm, with general admission seating in the art gallery of the James J. Hill House, 240 Summit Ave, St Paul.
Complimentary coffee and mineral water are served at concerts, and house tours are available following each program.
The James J Hill House is wheelchair accessible with a ramp just past the main entrance and wheelchair accessible restroom on the lower level, with a restroom on the first floor for patrons with limited mobility
Acknowledgments
The series is co-sponsored by the Schubert Club and the Minnesota Historical Society.