Hill House Chamber Players 
2018-2019 SEASON: "Trio Masterworks"
The Hill House Chamber Players, musicians from the Minnesota Orchestra and University of Minnesota faculty, perform in the intimate space of the art gallery of the historic James J Hill House on Summit Ave in Saint Paul. The Hill House Chamber Players are Julie Ayer, violin; Tanya Remenikova, cello; Thomas Turner, viola; and Mary Jo Gothmann, piano. 
The theme "Trio Masterworks" is a celebration and exploration of the diverse repertoire for combinations of piano, violin, viola, cello and clarinet. Hill House Chamber Players, beginning with their 34th season, have built each program around one major piano trio, including Beethoven's "Ghost" Trio, Op. 70; Brahms's Clarinet Trio, Op. 114; and Shostakovich's Trio #2, Op. 67; as well as works of Hummel, Boccherini, Mozart, Rebecca Clarke, JS Bach, and Schubert.
Repertoire for organ and strings will also be included, to celebrate the organ's historic restoration.
Admission includes an optional 6:45 pre-concert conversation with musicians and music blogger Emily Hogstad, intermission refreshments, and a post-performance tour of the magnificent Gilded Age mansion, home to one of St. Paul's most famous families.
2018-2019 Dates
Monday evenings at 7:30 pm
October 8 & 15, 2018
March 4 & 11, 2019
April 29 & May 6, 2019 

No matching events listed under Hill House Chamber Players. Please try viewing the full calendar for a complete list of events.
Programs subject to change 
About the Musicians
Hill House Chamber Players
Julie Ayer, violin
Tanya Remenikova, cello
Thomas Turner, viola
Mary Jo Gothmann, piano
"excellent ensemble…luscious tone, flexible phrasing"
"attracting an ever-larger and ever-more-enthusiastic audience" 
-Star Tribune
Tickets
Single tickets $23
Students $12
Schubert Club does not manage ticketing for the Hill House Chamber Players. Per request of the Hill House Chamber Players, all ticket purchases must be done online through Brown Paper Tickets. Walk ins are welcome, subject to seating availability. Tickets available in Fall 2018. 
Schubert Club exchanges are not available for the Hill House Chamber Players.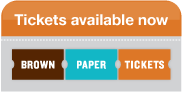 Purchase online at brownpapertickets.com
For help with online ticket purchases please call the Brown Paper Ticket helpline listed on their website. For other inquiries, messages for the Hill House Chamber Players may be left at 651-237-2169 and calls will be returned as soon as they are able.
Concert Details
All concerts are on Mondays, 7:30 pm, with general admission seating in the art gallery of the James J. Hill House, 240 Summit Ave, St Paul.
Complimentary coffee and mineral water are served at concerts, and house tours are available following each program.
The James J Hill House is wheelchair accessible with a ramp just past the main entrance and wheelchair accessible restroom on the lower level, with a restroom on the first floor for patrons with limited mobility
Acknowledgments
The series is co-sponsored by the Schubert Club and the Minnesota Historical Society.
This activity is made possible by the voters of Minnesota through a grant from the Metropolitan Regional Arts Council,
thanks to a legislative appropriation from the arts and cultural heritage fund.